GALLERY
See below for custom designs and more, use buttons for a quick shortcut!
Rifles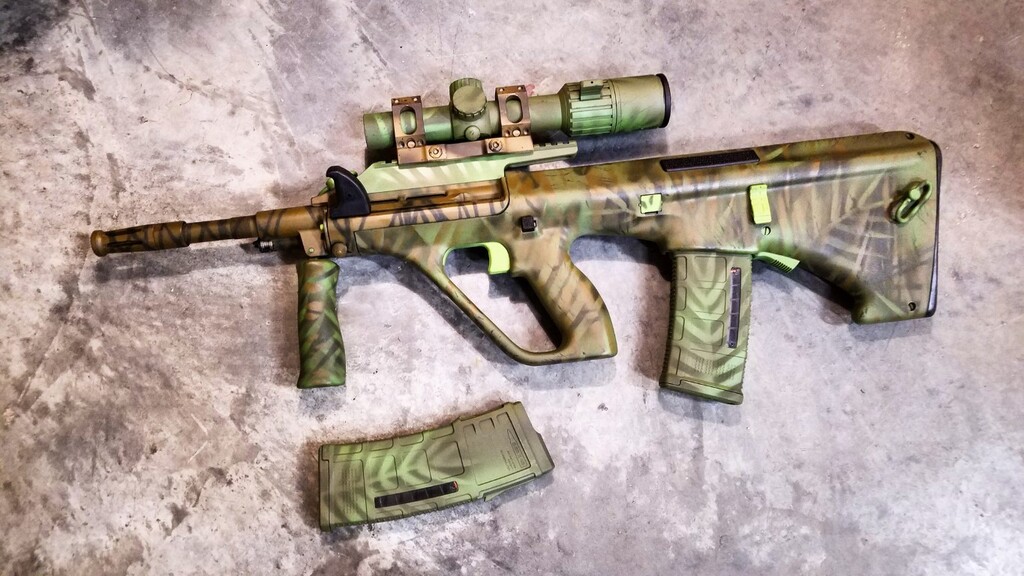 Cerakote
Click Photo to Enlarge
Sig Sauer 716 Patrol converted to a suppressed Marksmans rifle. AAC suppressor controls the noise level while the Trijicon 2.5-10x56 scope gives a clear view. Two tone Cerakote to help it blend in. 
BUSINESS INFORMATION
31 Heuhslein Rd
Port Angeles, WA 98362
BUSINESS HOURS